booking engine by

ADJACENT TO THE TIBI SENSORY WELLNESS & SPA

OF THE GRAND HOTEL DUCA D'ESTE

ADJACENT TO THE TIBI SENSORY WELLNESS & SPA

OF THE GRAND HOTEL DUCA D'ESTE

ONLY 500MT FROM TERME DI ROMA ACQUE ALBULE

ONLY 500MT FROM TERME DI ROMA ACQUE ALBULE

NEAR TO THE CULTURAL AND HISTORICAL ATTRACTIONS OF TIVOLI

AN ELEGANT AND DELICATE ATMOSPHERE...

COMFORTABLE ROOMS WITH CLASSICAL DECORATIONS

AT 2 KM from the MILITARY AIRPORT OF GUIDONIA
IDEAL FOR PARTECIPANTS IN COMPETITIONS Airforce
IF YOU HAVE PROBLEMS WITH TELEPHONE EXCHANGE (+39) 0774 356121, YOU CAN CONTACT AT NUMBER (+39) 0774 356122, THANKS.
HOTEL IN TIVOLI
3 STAR
IDEAL TO REACH
VILLA D'ESTE GARDENS, HADRIAN'S VILLA, VILLA GREGORIANA AND ROME CITY CENTRE
---
Why choose Tivoli?
---
Packages & Special Offers
Take advantage of unbeatable special offers to make your stay a unique and unforgettable experience of well-being.
FIND OUT MORE
Discover our offers to have a perfect holiday in Tivoli Terme!
WELLNESS
"Tivoli Hotel is the ideal choice even for wellness stay thanks to its great location, near wellness area of Grand Hotel Duca d'Este and only 500mt away from renowned Terme Di Roma Acque Albule"
Find Out More
PLACES TO VISIT
---
VILLA ADRIANA
What to see in Tivoli? The antic "Tibur Superbum" is a small archaeolgical paradise, that offers a lot to those who visit it, such as, the magnificent Roman villas.

VILLA D'ESTE
Villa d'Este, known as a human heritage from UNESCO, was wanted from Ippolito II d'Este, lover of Roman antiquity, fascinated by Tivoli, that could enjoy it for a short period of time, before his death and leave it to his inheritors

VILLA GREGORIANA
Villa Gregoriana is an area of historical and beautiful lanscape value, known lately from FAI as a Park, located between the Aniene and the ancient Roman Acropoli, and wanted from Pope Gregorio XVI
Guest Words

"hotel tivoli is a budget hotel,but i am very satisfied after staying in this hotel,peacefull surroundings and not to far from rome.will return for sure. the pool is large and clean..."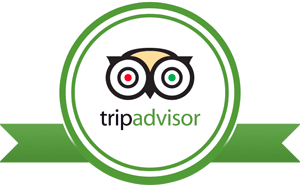 "Stayed one night at this hotel. the rooms has been very clean and tide. hotel staff has been very profesional and helpfull. Tivoli is very nice and small town with excellent parks. food is very good ."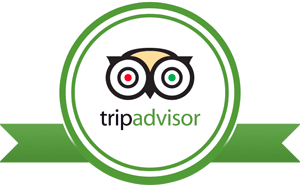 Location

RESERVATION AND INFORMATIONS

Reception open from 07:00 to 20:00
To make your reservation or ask for information:Please fill in the following form to describe your requirement. We will be glad to send you a reply as soon as possible!